===> ( ★ COVER REVEAL ★ ) <===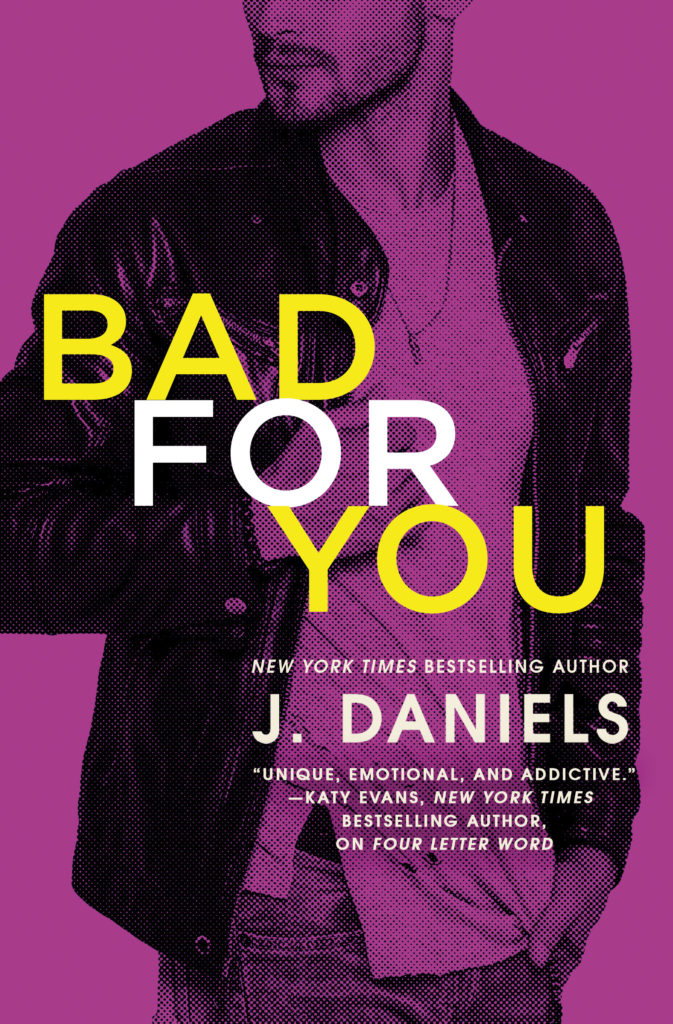 Here he is!
I LOVE the cover for Bad For You, the third book in the Dirty Deeds series. This will be Stitch and Shay's book, and let me tell you, it's going to be a heartbreaker. Make sure you stock up on tissues!
Bad For You will be releasing on January 23, 2018 through Forever Romance, and you can pre-order it NOW!
★ AMAZON ➜ Click HERE. 
★ B&N ➜ Click HERE.
★ iBOOKS ➜ Click HERE.
★ KOBO ➜ Click HERE. 
★ KOBO UK ➜ Click HERE. 
★ Paperback ➜ Click HERE.
Make sure you add Stitch to your TBR! He gets all broody when you don't.