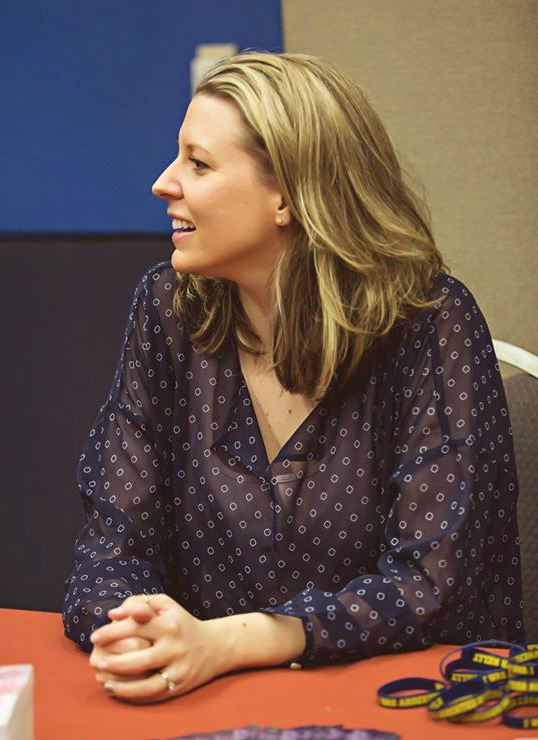 J. Daniels is the New York Times and USA Today bestselling author of the Alabama Summer, Dirty Deeds and Sweet Addiction series.
Described by readers as "all-around awesome", her debut novel, Sweet Addiction, was first published in 2014 and went on to become an international bestseller. Since then, she has published more than ten novels, including the Dirty Deeds series with Forever Romance.
Daniels grew up in Baltimore and currently lives in Maryland with her husband and two kids. She can often be found eating cupcakes and swooning over her latest romance hero.
To receive an email when Daniels releases a new book, sign up for her newsletter! http://bit.ly/jdaniels_newsletter
NEXT RELEASE: All We Want, book six in the sexy and hilariously charming Alabama Summer series. Coming November 2018.
She loves meeting and interacting with her readers. Visit the Events page to see where you can find her!
FOLLOW HER ON FACEBOOK! Click HERE.
FOLLOW HER ON INSTAGRAM! Click HERE.
FOLLOW HER ON TWITTER! Click HERE.
FOLLOW HER ON BOOKBUB! Click HERE.
JOIN HER READER'S GROUP FOR LIVE CHATS AND EXCLUSIVE GIVEAWAYS! Join HERE.
Thanks for stopping by!
J. Daniels
PO Box 966
Abingdon, MD 21009
jessica@authorjdaniels.com
Represented by Kimberly Brower of Brower Literary & Management.
110 Wall Street, New York, NY 10005
phone: 646.854.6073
website: http://browerliterary.com/
** I am a participant in the Amazon Services LLC Associates Program, an affiliate advertising program designed to provide a means for sites to earn advertising fees by advertising and linking to Amazon.com.