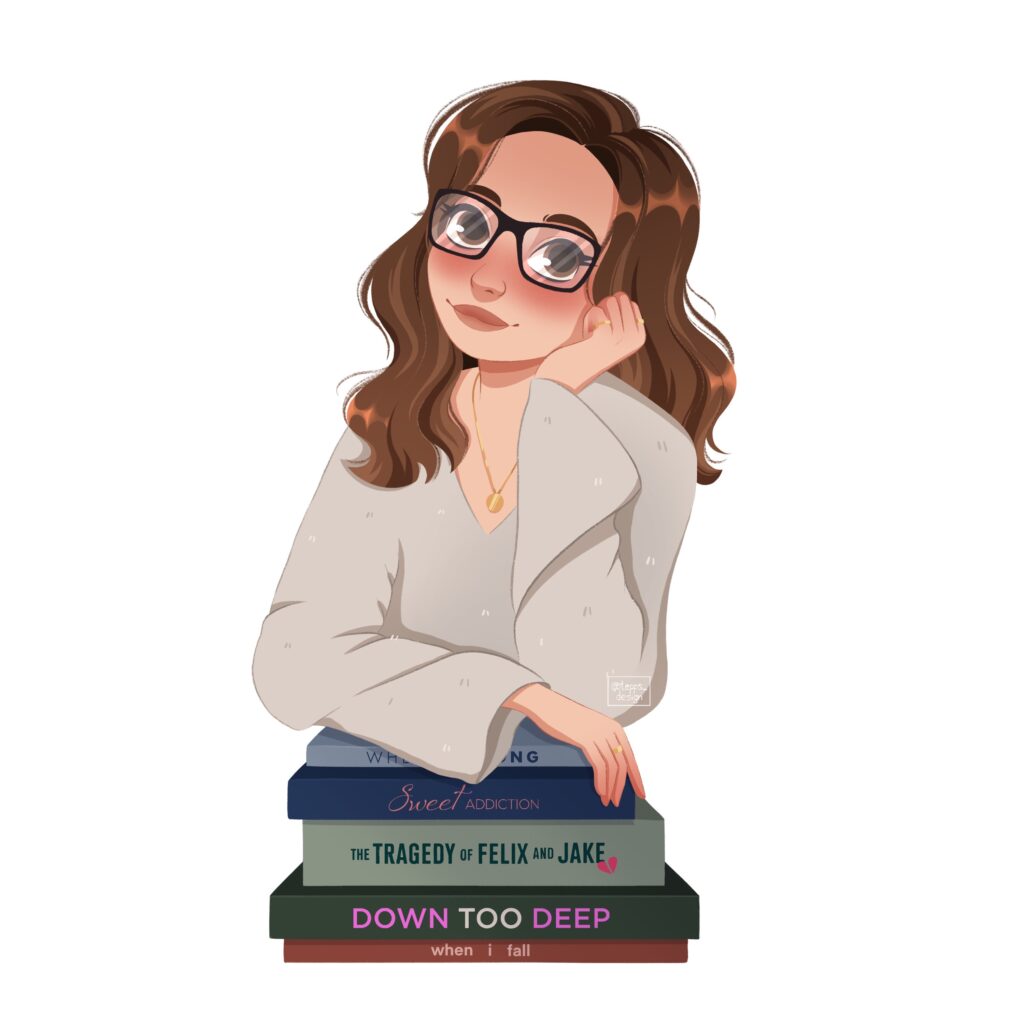 J. Daniels is the New York Times and USA Today bestselling author of the Alabama Summer, Dirty Deeds and Sweet Addiction series, as well as her forbidden MM romance: The Tragedy of Felix and Jake.
Best known for her sexy, small-town romances, her debut novel, Sweet Addiction, was first published in 2014 and went on to become an international bestseller. Since then, she has published more than fifteen novels, including the Dirty Deeds series with Forever Romance.
Daniels grew up in Baltimore and currently lives in Maryland with her husband and three kids. A former full-time Radiologic Technologist, she began writing romance after college and quickly discovered a passion for it. You'll still catch her in scrubs every now and then, but most of her time is spent writing these days—a career she is eternally grateful for.
Always an avid reader, Daniels enjoys books of all kinds, but favors Romance (of course) and Fantasy. She loves hiking, traveling, going to the mountains for the weekend, and spending time with her family.
To receive an email when she releases a new book, sign up for her newsletter! http://bit.ly/jdaniels_newsletter
She loves meeting and interacting with her readers. Visit her Events page to see where you can find her!
SOCIAL MEDIA:
Facebook: http://bit.ly/jdaniels_facebook
Instagram: http://bit.ly/jdaniels_instagram
Bookbub: http://bit.ly/jdaniels_bookbub
Pinterest: http://bit.ly/jdaniels_pinterest
Twitter: http://bit.ly/jdaniels_twitter
Reader's Group: http://bit.ly/jdaniels_readersgroup
Goodreads: http://bit.ly/jdaniels_goodreads
TikTok: https://bit.ly/jdaniels_tiktok
Thanks for stopping by!
J.Daniels
PO Box 93
Forest Hill, MD 21050
jessica@authorjdaniels.com
Represented by Kimberly Brower of Brower Literary & Management.
13720 Old St. Augustine Rd., Ste 8-512, Jacksonville, FL 32258
phone: 646.854.6073
website: http://browerliterary.com/
** I am a participant in the Amazon Services LLC Associates Program, an affiliate advertising program designed to provide a means for sites to earn advertising fees by advertising and linking to Amazon.com.