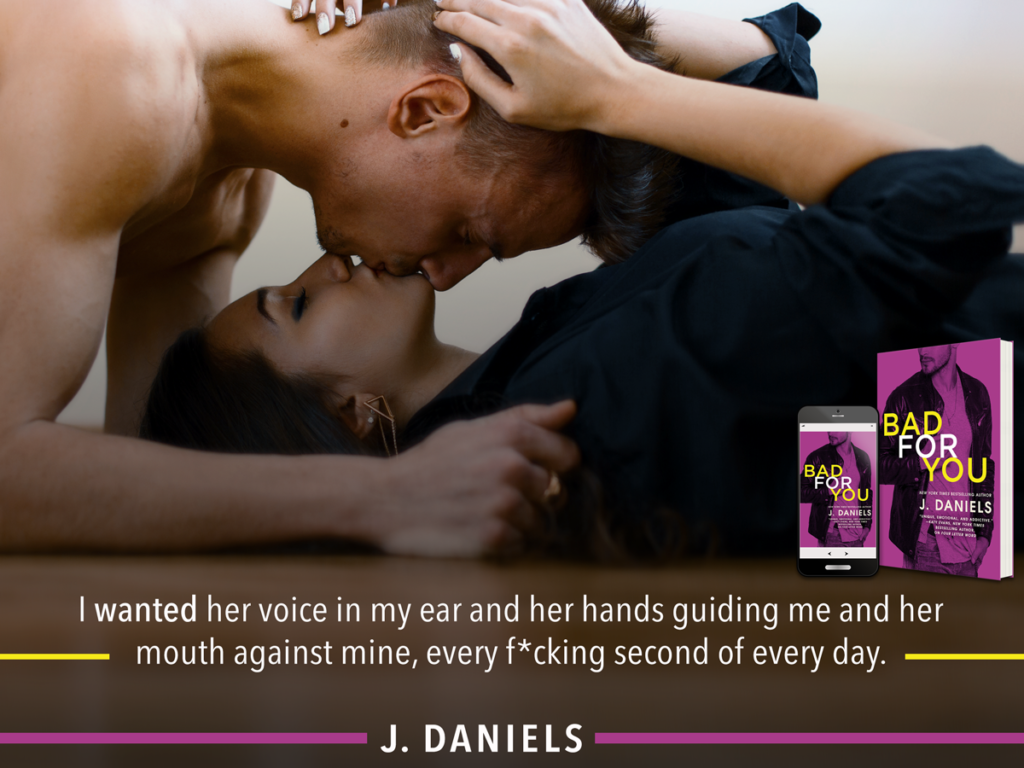 Hi, Friends!
It's finally here! Bad for You is now available on ALL RETAILERS! Whoop Whoop! I can not wait for you to dive into Stitch and Shayla's story. This is a heartbreaking, swoon-worthy, slowburn romance with ALL the feels. Bad for You is book three in the Dirty Deeds series, but can absolutely be read as a standalone. So get yourself set up with a glass (or bottle) of wine, a box of tissues, your ereader, and enjoy the ride back to Dogwood Beach!
Happy reading!
xo, Jessica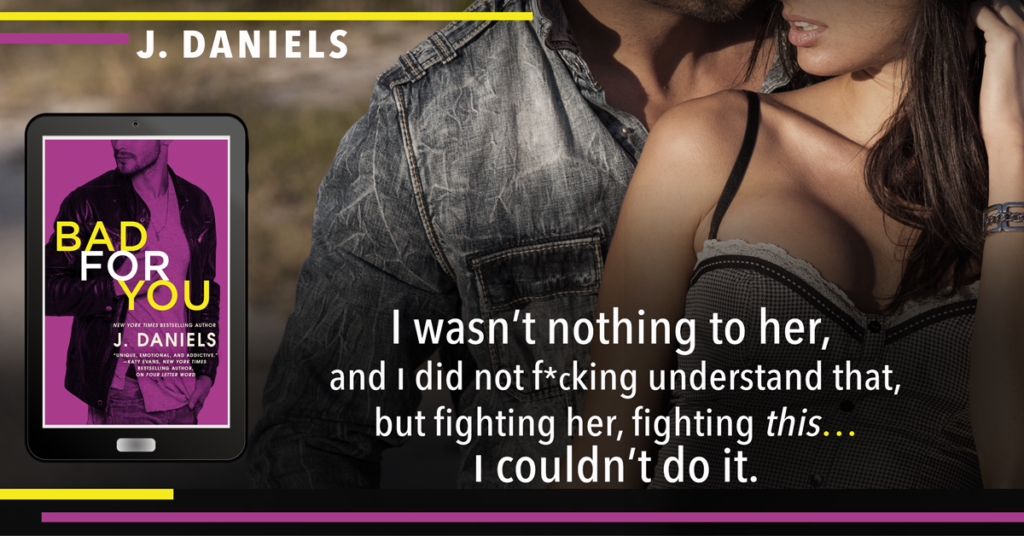 He didn't want to be bad. He just didn't have a choice…
Shayla Perkins isn't the kind of girl who makes the same mistake twice, especially when it comes to Sean "Stitch" Molina. So when he gives her the world's biggest rejection, that's it–she's done. Until the sexy, silent, unavailable Sean makes Shay a very personal offer. Of course, it still doesn't mean he's interested in her. Or does it?
Sean has done things in life. Bad things. And he's paid the price. All he wants now is to make up for his past by doing good in the present. And no one deserves more good than Shay. Beautiful on the inside and out, Shay is the kind of woman who should be cared for and protected–especially from a man like Sean. He's tried to keep his feelings for her in check, but a single, reckless impulse pulls them closer than ever before.
Soon the two are sharing their biggest dreams and satisfying their deepest desires. But what will happen if the only way to truly give each other what they want most…is to let each other go?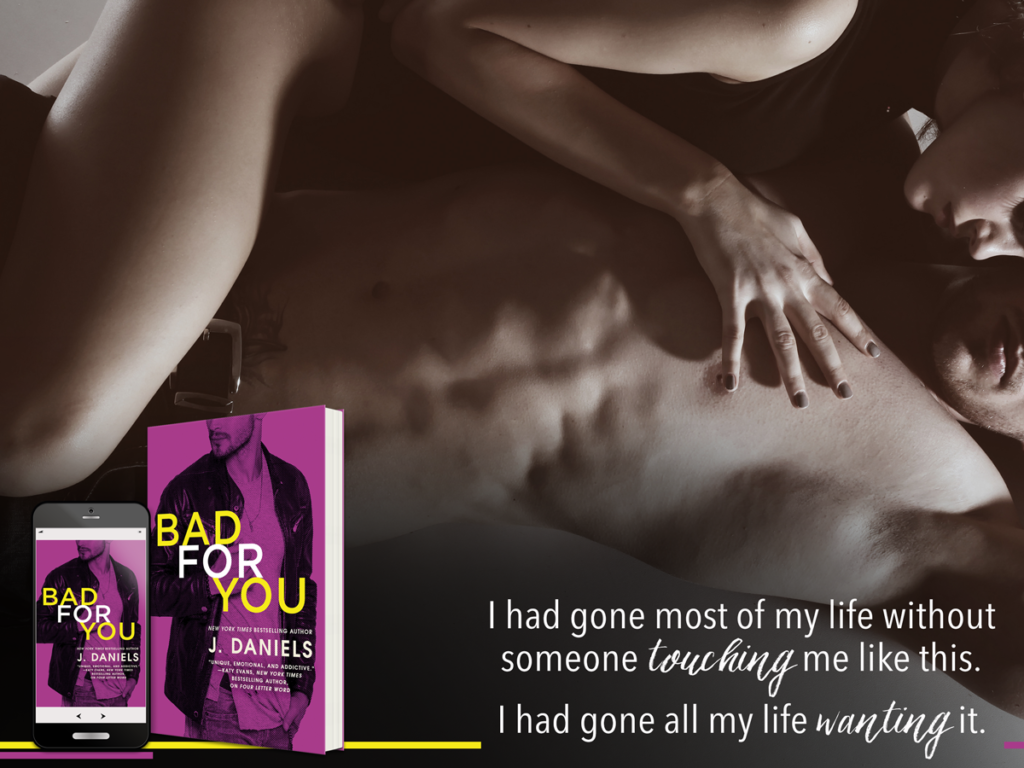 Praise for Bad for You
"A heartbreakingly beautiful book worth the entire universe of stars!!!" – Bookalicious Babes Blog
"I thought I loved Four Letter Word, but Bad for You is now my absolute
favorite in the series." –Dirty Girl Romance
"I read this book in one sitting and loved the story, loved the writing, and loved the romance.
This is definitely a new favorite!" – Aestas Book Blog
"Bad for You takes all the things that make Ms. Daniels' writing so addictive and raises them to the next level. And the end result is a book that is moving and heartfelt and sexy and swoony and a little bit heartbreaking. And perfect." – Panda & Boodle