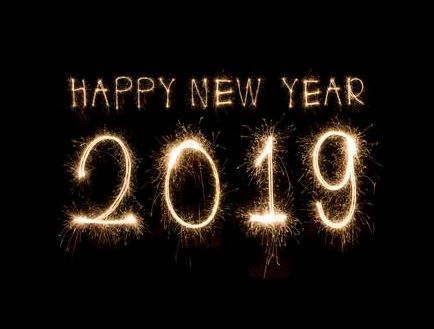 Happy 2019, Bama Girls!
So, this was something I worked on over the holiday and meant to post last week, and then life happened. I also kept adding to this little scene, editing and re-editing it, and then adding some more because I just love these two SO MUCH. I finally got my act together this week and wrapped it up, and you guys, I am so excited to share this CJ & Riley bonus scene with you. I've missed them, darlin'. 😉
For those of you who follow along with this series, this bonus scene takes place the New Year's Eve after All We Want.
Enjoy!
xo, J
CJ
I move out of the bedroom and down the hallway as I finish buttoning my uniform shirt. As I step out into the living room, I notice Riley on the couch. Her back is to me. She's focused on something in her lap, and doesn't turn her head or even lift it when I approach.
Staying quiet, I step up behind her and bend down, pressing my lips to her cheek.
She gasps, turning her face into me, smiling so fucking big while pulling the sketch pad she's holding against her chest. I barely get a glimpse of it before her drawing is concealed.
"Whatcha got there?" I ask, kissing her jaw, her neck.
"Nothing."
"Doesn't look like nothing…" I pick at the corner of the pad.
"Stop!" Riley leans over until she's out of reach and falls to her back, laughing, keeping the sketch hidden. She grins up at me. "You can't see it yet. Not until after midnight."
"What is it?"
"My anti-resolution."
"Ah." I reach down and slide her glasses up her nose, fixing them for her. Damn, she's sexy in those. She winks at me. "Just one this year?" I ask.
"Just one."
"And I can't know about it until after midnight?"
She shakes her head.
Riley shared her anti-resolutions with me last year the day after Christmas, after explaining to me what exactly an anti-resolution was. I'd never heard that expression before. Aside from getting the definition, I learned something new about Riley. My woman does not do New Year's resolutions. She won't keep them. But she likes the idea of having goals or intentions to strive for, so she picks a few things she would like to see happen and calls them her anti-resolutions. Naming them that somehow prevents her from giving up.
"It's not ready yet anyway," she says, sitting up and placing her drawing face down on the old trunk we use as a coffee table. "Do you have any anti-resolutions for the new year?"
I smirk when she peers back at me. "There's not a chance in hell I'd ever top this year, so what's the point?"
"Oh? Did something amazing happen this year? I can't remember." Riley kneels on the couch and grabs my hips. She's smiling so big now.
"I don't know, Mrs. Tully, you tell me."
"Mm. I love the way that sounds." She tips her chin up, inviting me in for a kiss.
We were married in August at Sparrow's Island. Riley wanted a beach wedding, but not just any beach. She wanted to do it at our spot. We got to know each other at Sparrow's Island when her brother, Reed, got married there a year and a half ago and paired us up. Riley and I kissed for the first time at that beach. We fucked for the first time there too. Our wedding day was fucking incredible, but honestly, it would've been incredible no matter where it happened. I only cared about one thing when it came to getting married, and I'm currently slipping her the tongue. We could've gotten hitched in my back yard and I would've been just as happy. Making this woman mine was my only priority.
Riley moans and fists my shirt. "Are you sure you have to work tonight? I don't like not being together on New Years."
"Wish I didn't," I say, meaning that. I cup her cheek, running my thumb over her blush. "You still going over Reed's?"
"Yeah. Everyone's going." She frowns. "Well, everyone except you."
"It's not like it's our first New Years together."
"It's my first New Years as a Tully," she argues, huffing out a breath. "I hate your job."
I smile and press my lips to her forehead. "No, you don't."
"No. I don't." She sighs, fingers teasing my belt. "I can't imagine you not wearing this uniform. I'm just mad no one could cover you tonight."
"As long as I don't get caught up in something, I should see you right after midnight. I'll be at Reed's by twelve-thirty at the latest."
She tips her head up, bringing us eye to eye. "Don't get caught up in something."
"That an order?"
Gaze deadly serious, Riley nods.
I chuckle. "Yes, Ma'am."
She grabs my face, bringing our mouths together in the hardest, hottest kiss. Her wet tongue probing, licking my lower lip before she drags her teeth there. Sucking on me. Then she's kissing me deep again, moaning my name and playing with my tongue. And it's so fucking good. I rub my dick against the back of the couch through my slacks and fight the urge to take her right here, knowing I don't have time.
"Be careful tonight," she says, breathless against my lips. "People get a little crazy on New Year's. Please, tell me you'll be careful."
"I will." I run my hands down her back. We keep kissing. "I have to go."
"Okay." She sucks on my tongue.
I palm her ass, making her yelp, and lift her over the back of the couch easily, it doesn't take an effort. Her legs wrap around my waist. We keep kissing. "Fuck, I don't wanna go…"
"Don't." She wiggles her hand between us and reaches for me. Fingertips graze my cock.
We keep kissing.
I walk her to the door, saying, "I have to, darlin'."
"I know."
I stand in the foyer with Riley in my arms. Her ankles locked around my back. Her fingers in my hair, pulling.
"I'm gonna be late," I warn before kissing my way down her soft neck. I'm two seconds away from tearing her clothes off and pushing her up against the wall.
Why is it so hard to stop with this woman? It's like I won't have her again tomorrow.
She grabs my face and tips it up, pressing her mouth against mine once more. "Okay. Go."
"Okay." I tilt my head and lick inside her mouth.
She shudders against me. "Even though it's tradition, I'll try not to do this with anyone else at midnight," she says.
I jerk back, finally separating us. My jaw clenches. What the fuck? "You better not."
Even though I'm damn near positive it'll only be our close friends at this party, there's still a small chance I'm wrong about that. Reed could've invited some of the guys he works with. Some construction-worker asshole could see Riley at this thing, alone, and think he actually has a shot. He might even be stupid enough to try something.
"Fuck," I mumble. "Why did you tell me that?"
"Please tell me you aren't seriously worrying… I'd never kiss anyone else."
"Reed might've invited people who don't know you're mine. They could try somethin'."
"Everyone knows I'm yours."
"Wear my hoodie just in case."
Riley smiles, no doubt liking that suggestion. She loves that hoodie. "I'm sorry I even joked about it. I just had to get you to stop kissing me somehow. We were two seconds away from doing it."
"I still am."
"Mm. As much as I'd love to, you can't be late. Come on. Let me down." She wiggles until I set her on her feet.
I adjust my erection, making it less obvious. "You drinking tonight?"
"Probably not."
I cock my head.
"What?"
"No tequila for you?"
"I've sworn that stuff off. You know that." She crosses her arms under her chest. "It's good and everything, but totally not worth the headache the next day."
"I bet you a blowjob I get my first drunk text from you before eleven."
She narrows her eyes at me. "Oral bets? So if I don't text you drunk, you'll go down on me?"
I nod.
"Okay." Riley darts out her hand and we shake on it. "Good luck, Officer."
"Darlin'." I yank her against my chest and steal another kiss. "I'm kinda hopin' you win."
"Funny." She smiles. "Me too."
**
I've worked New Year's Eve in the past, so I knew what to expect tonight. But even if I hadn't, I know how stupid people can be when alcohol is involved.
Drunk driving is something I will never fucking tolerate. And it's inexcusable. Especially now with Uber and Lyft. People have options. If you're out and you want to drink, go for it. I don't have anything against having a good time. But don't even think about getting behind the wheel after so much as one fucking sip.
I get back to the precinct with my mood in the fucking toilet. I picked up three dipshits tonight who put not only their own lives at risk, but the lives of everyone else on the road. Keeping my rage in check was difficult. I'm ready for this fucking night to end.
I'm ready to get to Riley.
I sit at my desk and pull out my phone to check the time, and also to verify I haven't missed any texts from her yet. She's been at Reed's for over two hours now. I'm surprised I haven't heard from her, especially since I've messaged her twice.
I consider our bet. Maybe she's staying quiet because she's drinking and doesn't want me knowing. One text and I'll be able to tell—Riley wouldn't be able to hide this from me. I know how she gets with tequila.
And even though I said I was kinda hoping she'd win this bet, I'm also rooting for myself here. I'd be stupid not to.
Riley gives incredible head.
I scroll through my contacts until I reach Reed, then I shoot him a text. I need to know what's going on. There's no way Riley forgot her phone or doesn't have it on her. She's staying quiet with me for a reason.
Me: riley's with you right? she came over?
Reed: yeah she's here. why?
Me: i've been texting her and haven't heard back. thinking she forgot her phone
Reed: nope. she's making me hold onto it
My brow furrows. Before I have the chance to question him, another text from Reed comes through.
Reed: i'm not supposed to tell you I have it, but what the fuck
Me: she gave it to you?
Reed: yeah
Reed: want me to give it back?
Me: absolutely
I grin and wait, because I fucking know it's coming. Riley hasn't been texting me all night because she couldn't. There's not a damn thing that's going to stop her now.
Riley: hiiiii!!!!! omg reed had my phone i hate him
I chuckle as I type my response.
Me: is that your story you fucking cheater?
Riley: it's not a story! he did have it!
Me: how many shots have you had?
Riley: zero 😉
Riley: i love you
Riley: like LOVE you
Me: i love drunk Riley
Riley: well that's good cause she's RIGHTHERE!!!!!
I throw my head back and laugh.
Riley: UGH! I REALLLY wanted to win our bet
Me: like I'm not going to take care of you
Me: probably get you off first. It's hard to wait
Riley: oooo
Riley: how hard? 😉 😉 😉
Riley: fyi i'm talking about your penis
Me: i got that
Riley: i love it
Riley: it <– your penis. it's the best one I've ever seen like ever
Riley: iloveyousomcuh
Over the next hour, Riley's texts get more drunk right along with her.
Riley: i lobe you
Me: i lobe you too
Riley: what are you doinggg
Riley: i lov you more than this tekella and i really love this tekeela shit i forgot how spell it my favorite drink ever
Riley: cj
Riley: i wish you were here we could drnk together and then do that stuff with your big penis
Riley: omg we could find reed's sex dungeon
Me: your brother has a sex dungeon?
Riley: YES. i bet he does i'm going to go look
Riley: i forgot my drink hold on
Riley: back. looking for dungeon now
Riley: i didn't find it
Riley: how big is your penis?
Me: no clue
Riley: you need to measure it! 9 is the number to beat!
Me: wtf are you talking about
Riley: let's take shots!!!!!
Riley: ilvyouok?
Riley: i'm so lucky 2b yourrz
Riley: HPPYNEWYERRRR!!!!!!!!
Riley: iwant to kis yu so bad
Me: leaving now
Riley: YEAHHhsss!
Riley: come her best frand
Me: fuck I love you
I get to Reed's house twenty minutes later, barely making it through the door before I'm nearly tackled to the ground.
"CJ!" Riley's limbs wrap around me and squeeze as she presses kisses all over my face. "Happy New Year's, Officer Husband."
I grin like I hit the fucking lottery. It feels like I did.
"Darlin'." I palm her ass and use my other hand to guide her mouth to mine, tasting the tequila on her lips. "Happy New Year's."
We kiss while the party carries on further inside the house. There's music playing and laughter. I can still hear fireworks going off in the distance outside.
"I missed you," Riley says.
"Missed you too."
"Guess what?"
I lean back a little to see her more, smiling as I push the hood back off her face. Her long, blonde hair is messy. "What?"
"I totally lost our bet."
I chuckle. "No shit."
She grins, looking triumphant all of a sudden. "Wanna know a secret though?"
"Always."
"I did it on purpose," she whispers, her words slurred.
"Oh yeah?"
"'Cause I want to blow you and now I get to and this is the best day of my life now because of tequila. I mean, besides when we got married. That was the best day, but this is too now." She drops her head on my shoulder and sighs. "You won."
I press my mouth to her hair. "Fuck yeah, I did."
"Jesus Christ, finally," Reed says, walking toward us. "She won't shut up about riding the Tully train, which is a phrase I'd love to never hear again. Plus, she drank all the tequila." He takes a swig of his beer.
Riley jerks up and whips her head around. "I brought the tequila!"
"So?"
"You have a sex dungeon here and I know it."
Reed freezes, eyes wide like he's stunned. "The door was unlocked?"
"What?" Riley asked.
"What?" I echo, which is purely reactional. I am in no way interested in learning about my brother-in-law's sex life.
Reed looks around like he's trying to remember where he left his keys.
"I knew it!" Riley points at him. "You totally have a sex dungeon here!"
"No, I don't."
Beth steps into the room.
"Beth, do you have a sex dungeon?" Riley asks.
She smiles coyly and shrugs. "Sort of…"
Riley pumps her fist into the air. "My girl!"
Reed shakes his head, then drains his bottle.
"I think it's time for us to go, darlin'," I say, returning the grin she's giving me.
We move into the other room to say our good-byes to the group, which only consists of our closest friends. None of the kids are here though, so everyone must've gotten sitters. I chat for a minute with Ben and Luke about my night, then I carry Riley outside.
She's happy staying in my arms. Plus, I know her. Tequila fucks Riley up, but it also makes her sleepy. If I let her down, she's likely to crash somewhere.
Twenty minutes later, we're home and Riley is dragging me down the hallway toward the bedroom, laughing at nothing and looking so damn happy she lost that bet.
"Want to take a bath with me?" she asks.
"Do I ever say no to that?"
She smiles over her shoulder.
I follow her into the bathroom and turn the shower on while Riley gets the bath water going.
"Let me rinse off first," I say as I begin to undress.
She strips off my hoodie, staying in her jeans and bra for now. Her breasts spill out of the cups. And godfuckingdamn, her cleavage. Riley giggles when our eyes meet, even though there's nothing funny about the way I'm looking at her.
"You got me so fucking hard, darlin'." I shove my pants and boxers down, showing her my stiff dick.
She walks over after turning off the bath water and wraps her hand around me, giving it a pull. "I can't wait to suck you dry."
My breath catches. "Jesus. Me either."
"I'll be right back." She gives me another little squeeze, then she's releasing me and moving out into the bedroom.
I step inside the glass shower and stick my head under the spray, and fuck, my mind is so goddamn filthy right now. With a soapy hand, I stroke myself. I can't help it. I think about everything I want to do with Riley tonight, in the bath and then out of it. How I want to touch her, taste her. How close I could get right now just picturing those pretty lips of hers around my cock. But I don't let myself get close. I finish rinsing off while wondering what the fuck happened to Riley?
"Darlin," I call out, looking toward the ceiling. "You asleep?"
Quick footsteps pat the floor, then Riley is knocking on the glass at my shoulder and pressing her sketchpad flat against it, showing me her drawing.
I wipe the condensation away and lean closer.
"Can you see it?" she asks.
Oh, I see it.
It's us. It looks just like us. We're standing together with my hands on her hips, looking at each other and smiling. Riley's sketches are always spot on in detail, and this one is no different, only, it is different, because this isn't how Riley looks right now. In the sketch, her hand is cradling the lower part of her stomach.
A very rounded stomach. Riley is pregnant in this drawing.
"I want to explain," she says, sliding the sketchpad down the glass and meeting my gaze over top. "I don't want to have a baby this year, because we just got married and I love what we have right now. I love it just being us, CJ, and I want more of that, but I thought maybe later this year we might want to start trying. I don't know. Maybe this summer we don't send in the goalie? Am I saying that right?"
I smile, wiping water out of my eyes. "You mean, pull the goalie?"
"Is that the expression? I don't really know sports."
"Yeah, but I think it only applies to condoms when you say it like that."
"It can still apply to my birth control. I'll just flush the goalie down the toilet… See? That works."
Christ, she's so fucking cute.
"Come here." I press on the door until it pops open.
Riley sets her sketch pad next to the sink. She's undressed completely now. "What are you thinking?" she asks, taking the hand I hold out to her and getting inside the shower with me.
I turn us so the water hits my back and slide my hands around her smooth waist. "I'm thinking a lot of things."
"I know we haven't really talked about this yet, but—"
"It's something we both want."
She blinks up at me. Her fingers on my chest pulse. "It is. It's not something we have to rush though."
"I don't think we'd be rushing it this summer. Do you?"
"No."
I smile at her. "Then what are you even sayin', darlin'?"
"I don't know!" she chuckles. "I was nervous! I've never drawn anything like that before. And hello—tequila. I'm drunk, remember?"
"How could I forget?" I rub myself on her stomach, moaning when Riley reaches between us to grab onto me. Her fingers curl around and run the length of my shaft. "Fuck."
"Ready?" she asks, lowering to her knees.
"Wait." I guide her to stand again and cup her face with both hands. "I love your sketch. I can't wait until that's us."
She smiles, those pretty blue eyes filling with emotion. "Me too."
"Pull the goalie."
"You mean, flush him…"
"I don't give a shit what you do with him. Kill the motherfucker for all I care."
A laugh tears out of her throat. "I love sports references now. They're my new favorite thing."
"Yeah?" I reach between us and grab my dick. "You wanna take one on the chin?"
Riley's eyes go wide. "What!" She smacks my chest. "Oh, my God! Is that a sports thing?"
I laugh. "It can be…"
"Huh. Let me think of one." Riley keeps smiling at me as she drops down to her knees. Her hand replaces mine. She licks the crown. "Shit."
"What?"
"The only thing that's coming to mind is something about a backfield, and that insinuates anal."
I grin down at her. "I'm listening."
"Shut up."
"Suck me."
"You act like you won or something." Riley winks and takes me deep, sucking me to the back of her throat.
I close my eyes, feeling like the luckiest man who's ever lived. "I did."
Read CJ & Riley's story in What I Need. 
Binge the Alabama Summer series now! Click here!