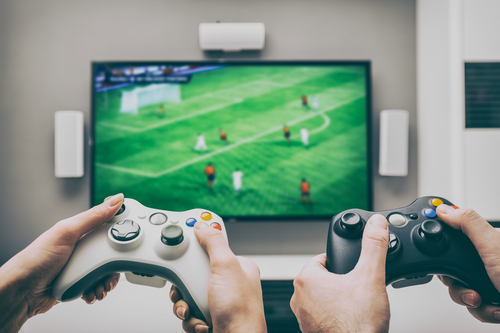 Riley blinks at me as my fingers weave through her damp hair and find the soft skin underneath.
"Hey," she says, voice quiet and mouth curving up.
"Darlin'."
Her smile grows. A flush burns across her cheek.
"You got in late. Did you have to stay at the hospital for something?" I ask, dropping my hand back on my chest.
Riley's mouth pulls down. She turns sideways to see me better. "No. I met up with Mia, Tessa, and Beth for girl's night," she answers. "I guess I should've called so you knew not to expect me for dinner. I'm sorry."
"You don't need to check in with me, babe. I was just asking." I give her a smile, easing her worry a little. "And I can handle my own meals occasionally. I am a man."
Her eyes widen with interest. "Oh yeah? What did you eat? A bear? A lion?"
"Half a box of Raisin Bran." My brow furrows. "Wait, did you say a lion?"
Riley pulls her lips between her teeth, fighting a grin, and shrugs.
I smile at her. Fuck, she's so damn cute. I missed this; playful Riley. The girl who's comfortable with me. Who's herself with me. "Did you have fun tonight?" I ask.
She nods quickly. "Yep. I'm part of their squad now. They let me in," she states, sounding and looking really fucking happy about that development.
"Seems like a good squad to be a part of," I reply.
"It is. It's the best."
"I don't know." I drop my head to the side, wincing. "The one we got seems pretty fucking good too."
Riley sits up taller, smiling with pride and looking even happier about me calling this thing we got a squad. "You're right. Ours is better," she states. "Everyone else can suck it."
Laughing, I push up and slide back on the couch. "Do you want to watch something? You can turn that off," I tell her, tipping my chin at the TV.
"Nope. I want to play you."
My brows raise. I look from the paused game to her face. "Oh yeah?" I ask. "You sure about that, little girl? I'm pretty fucking good."
Riley rolls her eyes, hands over the remote and gets to her feet. "I'm a fast learner, big boy. Don't you remember how well I shot yesterday?"
"How could I forget?" I answer, swinging my legs off the couch to sit up as she grabs the other remote from the console. I roll my ankle to stretch it out.
It feels good. Even after all the exercising and walking on it I did today.
"You didn't even aim for the target and you hit it," I remind her.
"I aimed."
My face tightens. "Say what?" Riley giggles as she sits down beside me. "That's even more impressive," I tell her. "I thought you hitting it was just beginner's luck."
She aimed for bullseye and actually hit it? Fuck. She's not just a good shot. She's a damn good shot.
Riley shrugs, brushing her shoulder against mine as she smiles big at me. "Told you. Fast learner," she explains.
"Yeah, well this is Madden, baby. You need to play to get good at this," I say, holding up my remote. "Want me to run through the controls? Give you a few pointers?"
"I got it."
"You sure?"
Her eyes narrow. "Stalling? Afraid you're about to get your ass kicked, Tully?"
"My ass kicked? Do you have any idea how many years I've been playing video games? I'm about to school you."
Riley giggles and leans into me. "We'll see about that," she teases, turning toward the TV. She bends her knees and rests her feet on the trunk, curling her black painted toes over the edge.
I look away too and stretch my own legs out, propping my feet up and crossing them at the ankles so my injured one is being supported by the other. As I'm bringing up the menu to restart the game, Riley nudges her knee against my leg.
I smile and nudge her back. "Ready?"
"To win? Yep."
I slowly turn my head.
Riley's body is shaking with laughter as she giggles through pinched closed lips, eyes focused on the screen. She's really enjoying herself. Goofing off with me. Doing what we always do. Nothing is weird or uncomfortable like it was last night. We're back to this-us.
This is us.
"You know, for someone so fucking pretty, you sure talk a lot of smack," I share.
Her laughter stops and her mouth relaxes. Riley turns her head to look at me, blinks, and wets her lips. "Are you saying that because you mean it, or is this just part of your strategy?" she questions.
I stare at her, waiting for her to smile or to tell me she's joking by asking this. She doesn't do either.
"My strategy?"
"You want me off my game, so you're going to flirt with me. It's all just for show."
"I think I recall saying you were pretty before. Do you remember?"
Riley takes a second, one I'm not sure she really needs, then nods. "I remember."
"Have I ever said anything to you I didn't mean?"
"I don't think so."
"I haven't," I verify, needing her to know this as a fact. "Even if I needed a strategy, which I don't, I wouldn't be telling you something like that and having you feel it if it wasn't true. Everything I've ever said to you, I've meant, darlin'. The same goes for anything I'm ever going to say. You hear me?"
Riley pulls in a deep breath through her nose after I'm finished speaking, then looks away, exhaling forcefully. "I hear you," she says, voice rough and profile no longer relaxed. "Come on. Let's do this."
I watch her sit up and scoot to the edge of the couch so we're no longer touching. She looks ready to kick my ass. I figure Riley's just wanting to stay focused so she actually has a shot at beating me, and thinking about everything I've ever said to her is bound to jar that focus, same as us touching, so I don't question her sudden change in demeanor.
Smiling, I sit forward, drop my feet onto the floor and my elbows onto my knees. I choose two player and start the game.
"You're going down," I taunt under my breath.
"Don't think so," she says with some sass on her tongue.