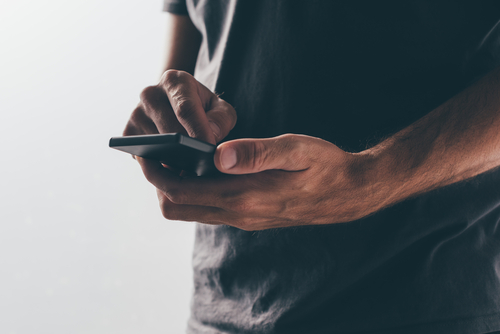 "You," I growled, voice vibrating low and sore in my throat. "Stupid, worthless piece of dog shit."
Tori gasped behind me.
"Excuse me?" Wes sounded put off. "What the fuck-"
"Who the hell do you think you are, huh? And in what universe is a douche bag tool like you able to bag a wife? Is she also a fucking idiot?"
I heard his heavy breathing on the other line, but nothing else. His silence boiled my blood.
"Hello! Remove the dildo from your mouth and fucking speak!"
I spun around, shocked at my own coarse words, and looked up at Tori, curious to see her reaction.
She stood frozen between the couch and the wall, her eyes swollen and red from her earlier tears, doubled in size now that I'd let my mouth loose on this dipshit.
A light, amused chuckle hissed in my ear.
I pulled in a breath through my nose.
"Jesus Christ," he mumbled. "Think you might have the wrong number, Wild. I don't normally suck on dildos after six o'clock on Tuesdays."
I blinked at the floor.
Wild?
Was he making fun of me?
He was. He was making a joke, out of me, out of this, out of my best friend's pain.
I flattened a hand to my chest, feigning regret. "Oh, I am so, so sorry. I forgot. You're into ass play. Hard and deep, right? Tori told me all about it. My mistake. Is that something your wife enjoys? Do you take turns fucking each other, Wes?"
"Fuck," he groaned. "You serious?"
"You hurt her," I bit out through clenched teeth. "You hurt my best friend. And you better pray to the God of assholes like you that I don't ever see your ugly, motherfucking face. Jail doesn't scare me, loser. I will cut your dick off and make you eat it in front of your mother."