Happy Surprise Release Day!!
Where We Belong is LIVE on Amazon, B&N, and Kobo! Still waiting on iBooks, but that should switch over today! I can't wait for you to read more about Big Ben!
Amazon- http://amzn.to/1HXGO8j
B&N-  http://bit.ly/1NH3MWc
Kobo- http://bit.ly/1TZbdKn
Please consider leaving an honest review, and let me know what you think!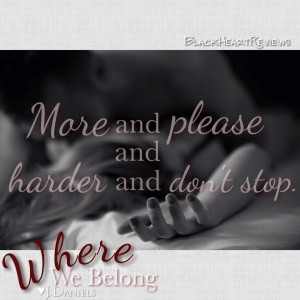 xo,
J