5 More Days!!!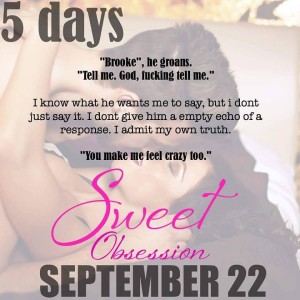 I'm ready. Are you ready??
Sweet Obsession will go LIVE everywhere on September 22nd. I'm so, SO excited for ya'll to get your hands on Mason and Brooke's story.
They made me laugh, cry, really laugh, REALLY cry, and then feel all warm and fuzzy. Plus… lots of SEXY TIMES!
Final countdown, ladies! We're so close!!
XO,
J