Name: Mia Blaire Corelli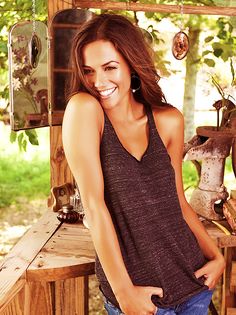 Nickname:
 Pwincess Mia, Princess Mia, Mommy
Muse/Dream Cast:
 Jana Kramer
Age in Where I Belong: 23
Birthdate: 1/4/1991
Height: 5'7″
Current Hair Color: Dark Brown
Eyes: Brown
Tattoos: None
Current Location: Ruxton, Alabama
Occupation: Stay at home Mom
Currently Dating/Married to: Ben Kelly
Best Friend: Tessa Kelly
Family: 
Mother – Karen Corelli (Deceased)
Father – Unknown
Siblings – None
Children – Nolan Kelly, Chase Kelly, Beau Kelly
Likes: 
Losing her virginity
Summer
Dimples
Sunflowers
Three-year-old knights
Laying by the pool
Purple girly drinks
Outdoor concerts
Muscles
Coming home
Baths
Ice Cream
Dancing
Alone time with Ben
Police car sex
Luke Bryan
Dislikes: 
Cancer
Bad parents
Moving away
Best Quality According to Ben: Physical? Tits, mouth, ass, legs (in that order) Overall? The entire package.