Hi Friends!
It's been too long, hasn't it? Boy, have I missed you. I took some time off after having a baby (who is now TWO! WHAT?) but now, I'm back! And while I work on my next book, I wanted to give Kindle Unlimited subscribers access to TWO of my fan-favorite series'.
And honestly, what took me so long, right?
For the first time EVER, the complete Sweet Addiction Series AND Alabama Summer Series are both available to read on KINDLE UNLIMITED! Let's go!
I'm excited! Are you? 🙂
Please share share share with your friends, family, enemies, kid's teachers, and that neighbor you always see out at the mailbox. And enjoy some of my favorite stories I've ever written. I really hope you love these characters as much as I do.
Now, back to writing (and chasing around a toddler).
Happy reading!
J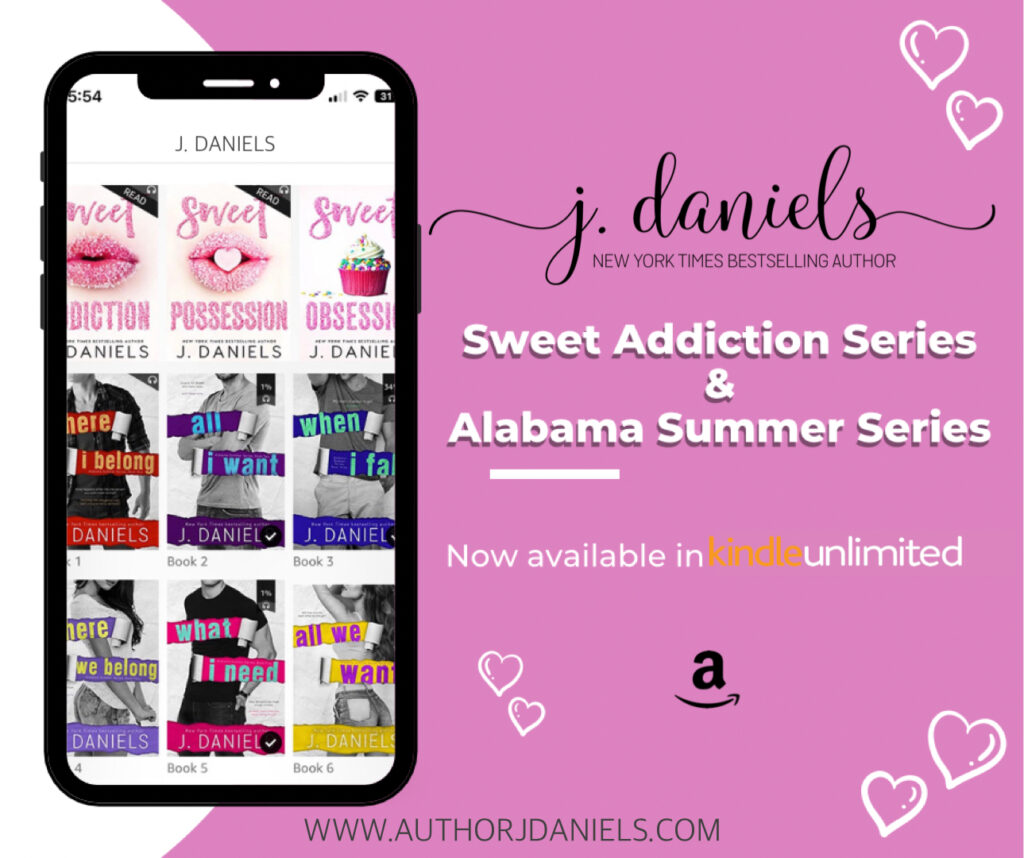 START READING NOW! (Click below)
Sexy Wedding Hookups & Small Town Romance
Book Tropes:
Enemies to Lovers
Brother's Best Friend
Fake Relationship
One Night Stand
Friends to Lovers
Childhood Bully
Single Dad
Love | Hate
Secret Relationship