Happy New Year, friends!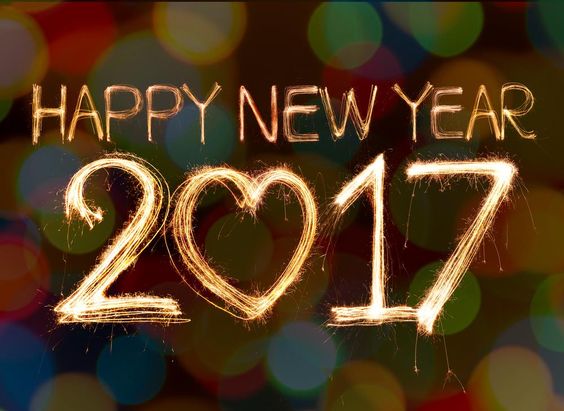 So here's the deal. I wrote this bonus scene right after I finished writing When I Fall, and put it aside when I started writing Where We Belong. Because of things that happen in Where We Belong, I didn't do anything with this scene. I COMPLETELY forgot about it. And then I'm looking through my documents today and voila! MORE BEN! And what better way to ring in the new year then to give you Mr. Kelly's point of view from the infamous bathroom scene!
Thank you ALL for an amazing 2016. I am truly blessed to have readers like you. Here's to 2017, more Bama Boys, and new adventures. It's going to be EPIC.
Enjoy!
Bonus Scene
*At the club*
BEN
Mia fists my shirt, pulling me in the direction of the dance floor.
"Let's go dance, babe."
"Angel." I shake my head, resisting.
Dance? I don't fucking dance. And Mia's not shaking her ass in front of anyone but me, so I don't know where the hell she thinks she's going.
She tilts her head up, her eyes pleading, that wicked little tongue teasing the corner of her mouth.
Fuck. Fuck. FUCK.
"Dance with me."
There's no question to her tone anymore. She's not taking no for an answer. And fuck me if I don't want to give her everything she wants, especially after what we've been through.
I could've lost her. I could've been forced to say good-bye to Mia. My Mia. It wasn't being in that moment that had me announcing to Reed and Luke how I wouldn't survive losing her. I've known since Mia came into my life that there was no way in hell I could watch her slip out of it. I'd go to Hell and back for this woman. My life doesn't exist without her in it.
I run a hand down my face, sighing, but ultimately allow her to lead me through the bodies on the dance floor. She looks back at me over her shoulder, catching my eyes on her ass.
Her cheeks flush. My cock twitches.
Goddamn. I want to bend her over somewhere and bury myself balls deep. That fucking dress, clinging to her, barely covering the fucking thong I know she's wearing underneath.
How did I let her out of the house in that?
More importantly, how have I not fucked her already tonight?
She stops abruptly and our bodies crash together, my erection sliding in the crease of her ass. I moan into her hair. She reaches back, grabs my hips and grinds her sweet ass against my cock.
"Mia," I growl against her ear.
A shudder ripples through her body. She tilts her head, looking back at me with curious eyes.
"What are you doing?"
She smirks. "What does it look like I'm doing?"
"It looks like you're trying to bait me into fucking you. It's not going to happen."
She blinks, all wide-eyed and stunned. "What?"
Laughing at the startled look on her face, I drop my head and bite her ear. "I don't share you, pretty girl, and that goes for every fucking sound you make while I'm taking you. These assholes aren't going to get off listening to my wife beg for my dick. If you want me to fuck you, I can take you home."
"Ben," she rasps, her eyes closing as she moves her hips. "I doubt anyone will hear me."
"I'm not risking it."
"But…"
"No."
She spins in my arms, linking her hands around my neck. "I want you."
I smile. "I want you too, angel, always, but not here."
Her eyes wander from my face, her lips pinching together as her fingers lightly scratch my neck.
God, she looks so damn sexy right now, I should take her into a corner and fuck her out of her mind. I would, but if I found out someone was getting off on what I do to my wife, I'd wind up getting hauled out of here by Luke and booked on an assault charge.
My luck, I wouldn't even get to finish first.
I stare down at Mia, watching her mind scramble for ideas. The adorable crease between her brows becoming more prominent as time passes. She's reaching, trying to think of anything to sway my decision, but there's nothing she could say right now that would have me whipping my dick out.
Absolutely nothing.
Her eyes widen seconds before she locks them onto mine. She grabs my face and firmly kisses my mouth. "I want to have another baby."
Absolutely nothing…
Except maybe that.
Leaning back, I stare down at her as a warmth spreads through my chest. "What?"
She smiles, but it's not the kind of smile Mia gives me when I give in to something. That triumphant glow she gets when everything works out the way she wants it to. No, this is Mia how she always looks at me. The smile that's been mine since that first night at the bar, and since before that. Back when I didn't deserve her smile.
She's serious. Holy fuck. She wants to have another kid.
Her lips brush against mine once more. "I know, I know. I said I thought we should wait until the boys got a little older, but after everything that happened, I don't want to wait. Not for anything with you. Not anymore." She pulls back slightly, staring at my mouth, chipping away at my reserve.
No, fucking obliterating it.
I crash my mouth against hers, lifting her off the floor and suddenly not giving a shit if every fucker in the state sees what I'm about to do to my wife. My need to possess her, to give her another piece of me is driving this now, shattering any control I thought I had.
"Ben!" she squeals as I carry her down a long hallway. She presses her mouth against my ear. "I didn't just say that to get you to fuck me. I'm serious. I really want another baby."
"Good, `cause you're about to see how fucking serious I am about it."
Waiting was all Mia's idea. I've been pushing for more kids since Chase was born. To me, there is nothing sexier than my woman carrying my child. Nothing. If I could keep Mia pregnant, I would. And aside from looking unfuckingbelivable pregnant, Mia is an amazing mom. She was born for it. My boys were meant to be hers, just like I was.
She grabs my face. "Can we talk numbers? Are we stopping at three kids? Four? Seven?"
"Seven?" I laugh. I stop in front of the men's room door, shifting her in my arms so we're chest to chest. "The only thing we're talking about right now is how quiet I'm going to need you to be in here."
She tilts her head. "I don't get that loud, Ben."
I stare at her, watching the blush bloom across her face, the slight twitch in her mouth.
"Yeah, you're real quiet, angel, and my dick's not fucking huge."
She giggles against my neck as I push the men's room door open. The stalls are empty. One dipshit stands at the row of urinals.
"Get out."
He looks at me over his shoulder, about to say something I'm sure I'll want to bust his mouth open for, until he spots Mia in my arms.
He quickly zips up. "Shit. Everyone here is getting laid. I need a girlfriend," he mumbles, keeping his eyes lowered as he moves across the room. The door closes behind him.
"Aw," Mia whispers against my cheek. "He wants what we have."
"He can't have it. No one can."
She drops her forehead against mine, shaking her head slightly as she stares deep into my eyes. "You getting sweet on me? I was hoping for a hard fuck against the sink, not slow and soft."
I squeeze her ass, carrying her into the furthest stall from the door, my erection throbbing against my zipper. "There's nothing soft about me."
"Mm. I can tell."
Our hands tangle together between us. Hers—bunching the material of her dress up under her tits. Mine—freeing my cock. My hand tightening around the base. Calm the fuck down. Her back hits the wall. I pull her panties to the side and rub her clit.
"Ben," she moans, dropping her head back, her legs squeezing my hips. "Do it. Fuck me."
I slide in the first inch, my spine vibrating, my muscles tensing. The familiar creak of the door announces someone else entering the bathroom, but I don't stop.
I can't.
I hear footsteps shuffling and whispered words, but I feel Mia's warm, tight cunt drawing me in in in, and nothing else matters. Her mouth, wet and open on my neck. Her nails digging into my shoulders. Her legs around me, tightening.
Mia.
Mia.
Mia.
She groans and arches away from the stall. "Ben, your dick, God, I love it. Give it to me. Give me that massive cock."
I lean away to watch her. "Mia," I groan, my hips pumping, jarring her soft, sweet body as she takes me. "God, you're fucking wet, baby. You want this dick? Huh? You want it right here? Fucking this sweet pussy?"
Mia gasps, closing her eyes and moaning, "I want it everywhere."
I step closer and drop my forehead against hers as my hands slide to the back of her ass and grip. She shudders when I pound into her with madness. Her breath hitches.
"Reed! Yes, yes, yes, oh, God."
I suck in a breath.
Mia's eye flash open as her hands tense on my shoulders. I stop moving and look above her head at the stall.
"Reed?" Mia questions, her mouth dropping open when I meet her eyes again. My jaw tightens as a good friend of mine gets off in the same fucking bathroom as me. Mia hears it too—the sound of Reed and Beth fucking.
Blush reddens Mia's cheeks. "Oh my God," she whispers.
This is not fucking happening.
"Reed!" I yell, startling Mia a little.
"One second," he hollers back.
Motherfucker.
"If your fucking dick is out right now," I threaten, knowing the answer but hoping maybe, just maybe I'm wrong and Reed hasn't gotten that far yet.
The sound of skin slapping hard and fast continues resonating in the air. I hear Beth moan, and Reed mumble something. His last words, that dick. My hand on Mia's ass curls into a fist. I shouldn't be hearing anything going on a couple stalls down, and knowing I'm hearing it means the sounds Mia was making when I was fucking her didn't go unheard.
I slam my fist against the stall. "Reed, get the fuck out of here before I beat the shit out of you!"
Mia giggles in my arms. I look down at her, brows pulling tight. My beautiful wife doesn't seem to mind what's going down right now next to us, or the fact that Reed and Beth heard what we were doing. Mia's cheeks are flushed and she's smiling at me and licking her bottom lip, so fucking slowly.
Ah, shit.
"Reed," I warn, when I don't hear the door to the bathroom opening yet.
Mia drops her hand between us, rubbing where I'm pushing inside. "Ben, that was kinda hot though. Feel."
I touch her fingers with my own. Wetness sticks to both of us.
"Leaving. Wait a second before you feel," Reed says.
I don't listen to that asshole. I keep feeling.
And feeling…
Mia gasps when I slide my thumb along the top of my dick and rub her, right fucking there.
"Room's all yours."
I hear Reed's voice but I don't stop looking at Mia. Not when she bites down on her bottom lip. Not when she nods and whispers, "Yes," so quiet, I know it's only for me to hear.
"Oh, what were you going to say to us earlier? Is everything all right?" Reed asks.
I scowl at the door.
Mia laughs, her arms around my neck tightening. She leans into me and kissing my cheek. "We just wanted to thank you guys for being there for us. That's all. We love you both."
"Yeah, now get the fuck out," I add, smiling at Mia when she drops her head on my shoulder and giggles. I kiss her temple.
Reed doesn't say anything else, but I do hear Beth's quiet laughter before both of them are finally leaving the bathroom.
The truth? I do appreciate Reed. Beth too. She was there for Mia when I couldn't be.
I'd just rather talk about how much their friendship means to us later, when my dick isn't wet.
"See? And you say I'm loud," Mia teases, leaning away and smiling at me.
I stare at her long, messy hair, the flush in her cheeks, and the sweat beading above her lip. I lean close and kiss her mouth, pressing her back against the stall again and shifting my hips forward. "I love you," I whisper.
I feel her smile grow as I push all the way in. "I love you too," she gasps. "So much, Ben. God…"
"Be loud, Mia. Be so fucking loud."
She blinks, wide-eyed staring into my face, and a second later, she's nodding and screaming in my ear as I move inside her, fast and wild. For her, because this is what she was asking for. For me, because my wife is healthy. She's healthy and she's mine forever and whatever she wants, I'll give it to her. Let everyone hear us. I don't care anymore.
Mia Blaire Kelly wants a hard fuck in a bathroom. And there is only one man on this planet who was born to give it to her.
Me.
**Copyright J. Daniels 2016