Are you ready for Jamie McCade?
You guys, I'm thrilled to say that HIT THE SPOT is now available on bookshelves EVERYWHERE! I feel like I've been waiting forever to release Loser and Legs into the Wild (← that's a FOUR LETTER WORD pun, y'all… forgive me?)  and now the moment is here, I'm a little overwhelmed.
Check out this AMAZING early praise from readers of HIT THE SPOT…
"J. Daniels has outdone herself with this one!! Wow!! I freakin' LOVED this story! I loved the writing style, the characters, plot line,
EVERYTHING
!!! It was fresh, it was exciting, it was riveting!!!"
---
"How can I even put into words how much I
LOVED
this story?! I can't. It's impossible. These characters are unreal."
---
From the bottom of my heart, THANK YOU to everyone who has already read and loved Jamie, who has tagged me and shared their reviews, who has taken the time to make INCREDIBLE teasers that just wow me, and who has reached out to say how much they enjoyed
HIT THE SPOT
.

And to everyone who has yet to read Jamie and Tori's roller coaster story, I hope you love them as much as I did and do.

J
XOXO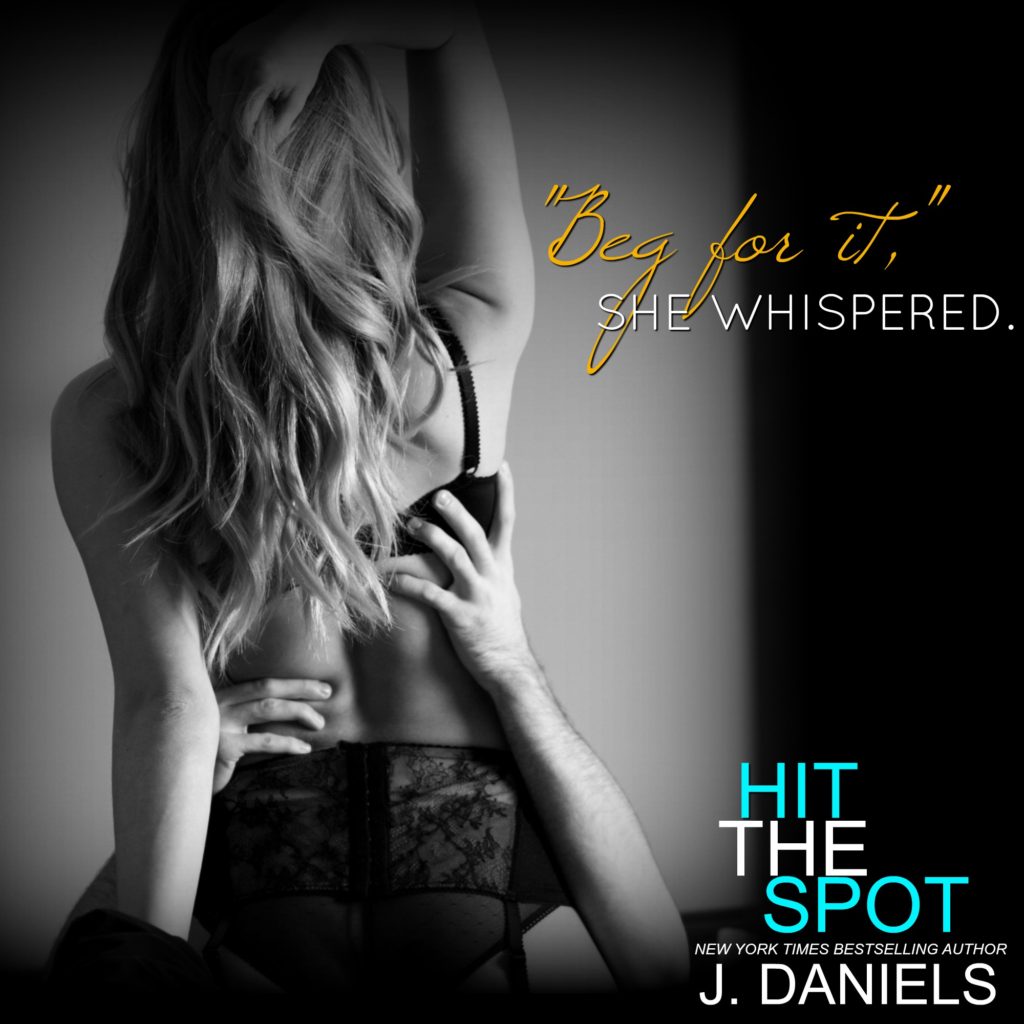 Is this love or just a game?
Tori Rivera thinks Jamie McCade is rude, arrogant, and worst of all . . . the sexiest man she's ever laid eyes on. His reputation as a player is almost as legendary as his surfing skills. No matter how her body heats up when he's around, she's determined not to be another meaningless hookup.
Jamie McCade always gets what he wants. The sickest wave. The hottest women. And Tori, with her long legs and smart mouth, is definitely the hottest one. He knows Tori wants him-hell, most women do-but she won't admit it. After months of chasing and one unforgettable kiss, it's time for Jamie to raise the stakes.
Jamie promises that soon Tori won't just want him in her bed, she'll be begging for it-and he might be right. Somehow he's found the spot in her heart that makes her open up like never before. But with all she knows about his past, can she really trust what's happening between them? Is Jamie playing for keeps or just playing to win?
This book can be read as a stand-alone.